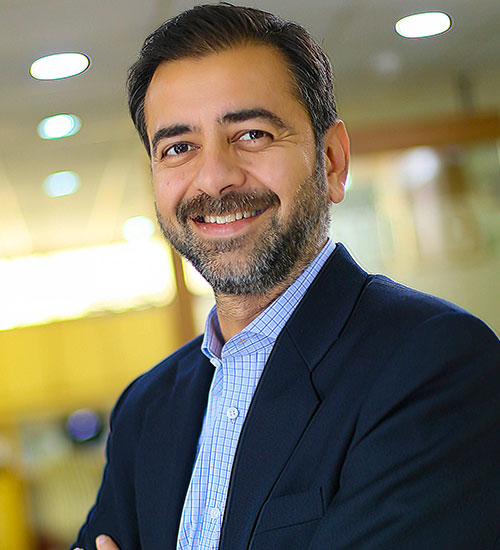 Haris Ahmed
Executive Director
Faisal A. Ali a graduate from UK, has steered Mushko to the brand recognition heights that seemed to reserve for foreign multinational companies only. After graduating from the University of Reading in England with a honors degree in Economics & Accounting,
Faisal worked in the highly driven financial services market in the London with a Japanese bank in the Compliance & audit Department. As the Managing Director of Mushko, Faisal has created a company that is exciting, innovative and driven.
Passionate about business and technology, Mushko is now the leading Information Technology company in Pakistan with offices in the three major cities, plus remote operation in the second tier cities and a logistics company in Singapore. Faisal is also a Director of a printing solution company in Pakistan, Mushko Printing Solution Pvt Ltd, which focuses on outsource printing for the corporate as well as provide solution for large printing requirement, for telecoms, banks and government.
Email:faisal@mushko.com